Designs to Stand Out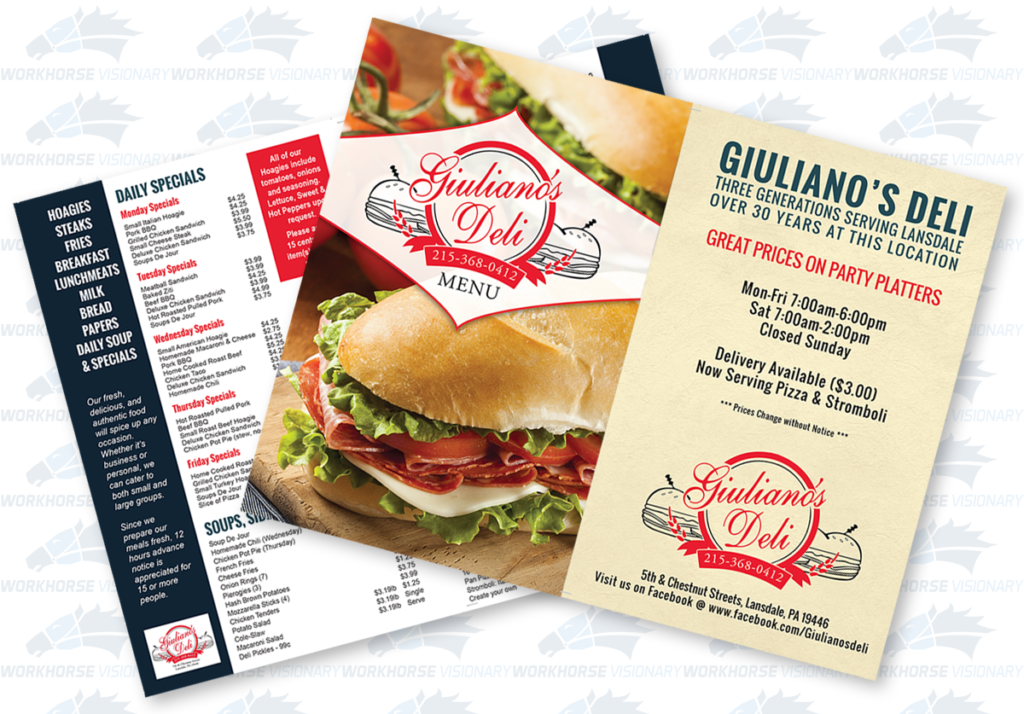 Your business is unique and you want to stand out from the competition. That is where we come in. We can provide graphic design using typography, photography and illustrations to make sure you stand out from the competition and reel in potential clients. With over 13 years experience creating graphics we can ensure that we effectively communicate your message to your target audience.
Our graphic design services can provide your business with many marketing materials that can help grow your business. With great design it will make your marketing materials easier and more enjoyable to read. We can help in a number of ways including simple social graphics, print designs, flyers, brochures, trade show booths, business cards, menus, infographics and more!
For more information on Workhorse Visionary's graphic design services call us at (267) 446-4256 or contact us.